Rapp Collins Worldwide
1440 Corporate Drive
Irving Texas 75038
(214) 518-3200
Fax (214) 518-3201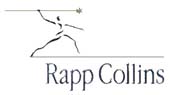 September 20, 1994
Dear Terry,
Thank you for the wonderful service your entire staff provided to us during our recent move. You are fortunate to have an employee as dedicated as James Moore. James was concerned that each part of the move was correct and as painless for me as possible. In fact you both did a great job of soothing my first move jitters!
I have told James how much I appreciated his work, but I wanted to tell you as well.
If your company motto isn't "the best in all ways," it should be! The new facility looks great.
I am sure we will see you all again soon.
Sincerely,
Adrienne O'Donovan
Executive Assistant
cc: P. Curley
C. Jones
L. Kane